Are you an adult (or student) in search of an outlet to utilize your (possibly dusty) instrument?  Lucky for you there are several groups (3 that are in Pensacola!) to check out and possibly join.  You can even join more than one!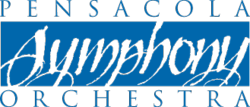 The Pensacola Symphony is the premier performance group in Pensacola and the only group that is comprised of strings as well as winds in a traditional orchestral setup.  This group performs in the Saenger Theater in beautiful downtown Pensacola (mere blocks from our store!) and is a semi-formal event.  It is also a job, so the performers are paid for their time.  The PSO has a couple of performances outside of the historic Saenger Theater where the atmosphere is a bit more relaxed and the whole community gathers to listen to the performance!  One of those is the Symphony of Sparks and Stars that is at the Hunter Amphitheater (behind the Blue Wahoos stadium).  No matter which concert you attend, you won't be disappointed!  You will find audition information on the website if you click the link above!
-Audition-based
-Paid
-Cap on membership, but there are alternate spots
-Orchestra and band instruments
-Performs at the Pensacola Saenger Theater and Hunter Amphitheater
-Pensacola, FL

For those of you that wouldn't mind a drive (or perhaps already live on that side of the state line), there is the Mobile Symphony.  This group is just as prestigious as the PSO and performs at the Saenger Theater in Mobile.  With this in mind, the attire for concerts is similar to what those in Pensacola are used to whenever they go see the PSO.  Their website has lots of information including

employment opportunities and their youth orchestra!  Look at the event list and see which concerts you can see.
The Mobile Symphony Youth Orchestra is a great outlet for students under 21 and will present a fantastic challenge and networking opportunities for young musicians.  Audition guidelines and instrument-specific information is on the website linked above.  Check and see if this will be your new outlet for playing!
-Audition-based
-Paid (except the MSYO)
-Orchestra and band instruments
-Cap on membership, but there are alternate spots
-Performs at the Mobile Saenger Theater
-Mobile, AL

On the other side of Pensacola, the Northwest Florida Symphony is an option and fits right in with the PSO and MSO.  Like the MSO, this group also has a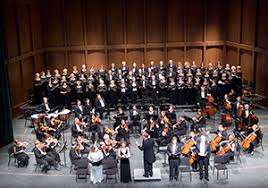 youth orchestra as an extension of the NFSO and both groups require an audition.  This group accepts resumes for alternates all year so if you miss out on getting in the group, don't be discouraged!  Submit an application and audition anyway.  The NFSO performs at the Mattie Kelly Arts Center in Niceville.  Look at the website for audition information and see if it fits what you're looking for!
-Audition-based
-Paid (except for the NFSYO)
-Orchestra and band instruments
-Accepts resumes for alternates once the cap is met on membership
-Performs at the Mattie Kelly Arts Center (NWF State College campus)
-Niceville, FL

This group is exclusively for band instruments and is a small step down from the PSO.  While an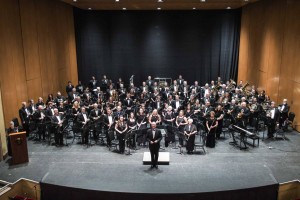 audition is still required, this isn't considered a job, so members aren't paid.  Twice a year, this group performs at the Pensacola Sanger Theater.  The other two concerts are played at the Ashmore Auditorium at Pensacola State College (Christmas concert) and the Hunter Amphitheater (Memorial Day concert).  Aside from being a little more relaxed than a paid group, there isn't a limit on membership!  As long as you make the audition, you have a seat.  Grab audition information from the website and join!
-Audition-based
-No membership cap
-ALL band instruments
-High school and up
-Performs at the Pensacola Saenger Theater, Ashmore Auditorium (at PSC), and the Hunter Amphitheater
-Pensacola, FL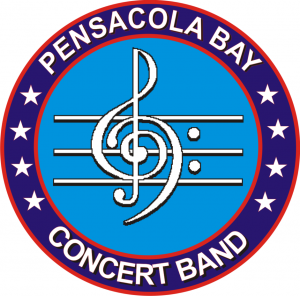 Newer on the scene is the Pensacola Bay Concert Band.  This group is open only to adults and was founded with the intention of providing a place for adults to dust off their instrument and play with a group.  A testament to the popularity of the PBCB, many members of this group hadn't played for 30 years before the it was founded.  No audition is necessary and everyone is welcome!
This group practices year-round and plays multiple concerts where admission is just a canned food donation (Manna Food Pantry receives the donations).  A very relaxed environment allows members to get to know each other and not feel the pressure of most performance groups.  The repertoire is fun, but simple enough for you to jump in no matter how long it has been since you last played!  In fact, several musicians use this group as an opportunity to exercise their chops on an instrument that isn't their primary.  Make sure to go to their next concert and see the PBCB in action.
-No audition
-No membership cap
-ALL band instruments
-18 and up
-Play your main instrument or learn a new one!
-Year-round rehearsals
-Performs on the UWF Mainstage Theater
-Pensacola, FL

There are three other bands like the PBCB spread out from Pensacola to Defuniak Springs making it feasible for potential members that may not live in Pensacola.  You can find links to those other groups here.  Check out the Emerald Coast Community Band in Fort Walton Beach, North Okaloosa Community Band in Crestview, and the Walton County Community Band in Defuniak Springs and join the one closest to you!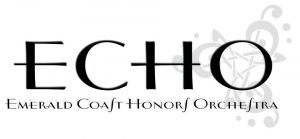 For the young orchestra students, there is ECHO, a group founded and taught by music educators that specialize in orchestral strings.  Meeting Sunday afternoons, students are split by skill level and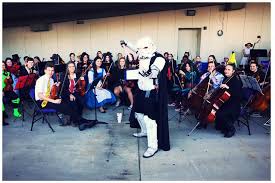 rehearsed to reach their potential.  Because of this, ECHO is a great opportunity for students to embrace additional challenges and meet other students that are passionate about mastering their instrument!  Go to the website for more information.
-Elementary – high school string musicians
-No enrollment cap
-Exclusively orchestral strings
-$75 a month
-Fun performances (including Pensacon!)
-Pensacola, FL
*all images are from the websites of the organizations – Schmidt's Music does not own any rights to the photos or logos*