I Need An Instrument…What Do I Do?
There are many reasons to purchase (or rent) an instrument.  There are also many different ways to purchase an instrument that come with inherent pitfalls or perks.  Here we will outline some of those so you make an informed decision that is best for you and your family.
Buy or Rent?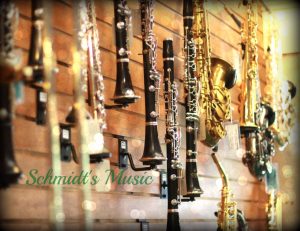 The first question you will encounter is whether to buy an instrument or rent one.  I know your first thought is to run away from the term "rental," especially when you inevitably look online and see that you can buy an instrument from Amazon or Wal-Mart for $100.  At face value, a rental looks like a terrible investment – I get that.  Let's delve deeper into the subject.
Rentals
A good rental program will be a Rent-To-Own which means you will own the instrument should your student (or you) decide to stick with it and get through the term length.
Here are some indications of a quality Rent-To-Own program that will benefit you.
Return at any time for any reason (not stuck with an instrument not being used)
Full coverage for repairs and theft — included
Option to exchange for another instrument
This option provides flexibility so you don't have to feel trapped or have instruments hanging around the house that aren't being used.  (If this has happened to you, check out our information on best selling practices)
When researching a RTO program, make sure you ask these questions:
Is the RTO program done in-house?

Some small businesses use a larger company for rentals
Using an outside company for rentals takes away some flexibility of the local business you encounter face-to-face

Is the price I saw online all-inclusive?

Sometimes the online price will bring you to the store then you find out there are extra charges for repair coverage and return/exchange options that don't come up until you're filling out paperwork
Asking this beforehand will make you better informed

Are the repairs done on-site?

Quicker turnaround
Get a one-on-one experience with the repair staff
Adjustments can be made when you pick up your instrument to get it just like you want

Qualifications of the repair staff?

Being a qualified band (or orchestra) repair technician makes sure your instrument will be in the best playing condition
Confidence in the quality of work being done
Confidence that your repairman can explain the work needed and why
You want someone very familiar with the intricacies of band and orchestra instruments making adjustments
Purchase
Naturally, an outright purchase is going to be cheaper in that you only pay for the cost of the instrument.  It also means any repair cost will be out-of pocket.  If that doesn't deter you, make sure you research the instrument you are interested in.
Here are some questions to ask when considering an outright purchase:
Is it a good brand?

In many aspects of life, off-brands are a great idea!  Cost-effective and functional.  Musical instruments are NOT one of those.  A poor quality instrument will only cause issues for the player.  There are too many intricate, moving parts to skimp on quality of materials just for the sake of lowering the price.
Poor quality instruments hinder the progress of children in music programs.
Check with your student's music director for an approved brand list, or check our lists here.

Who is selling the instrument?

You really want to know who you're dealing with.  It is really easy to just buy something online and ignore the human interaction, but this is an investment.  Buying an instrument for your student is an investment in their musical career (whether or not how long it is).
You need a reputable source for instrument sales – just because a business is reputable, it doesn't mean they are a good supplier for the instrument you need.

Is this too good to be true?

To answer this question, you will need to research the approved brands provided by your child's teacher.  One instrument isn't just as good as another.
If you're looking at an instrument purchase and this thought crosses your mind, you're probably right.  Instruments purchased online at very low costs are typically designed as a throwaway instrument.  Replacement parts aren't made, so it cannot be repaired, because the materials are very low quality.
Why does this matter?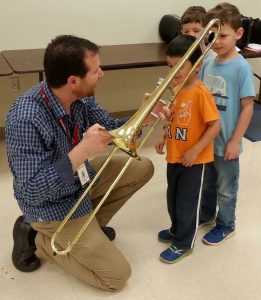 I know you will probably think that since your child is just "trying this out" or "just getting started," it is better to just buy a $100 clarinet online.  Of course, this in conjunction with you will get them a better one if they stick with it.  Unfortunately, this will only make your child struggle.  It is akin to your child telling you they want to try out for the track team, so you give them a pair of flip-flops with the promise of getting them proper tennis shoes if they make the team – it just doesn't work.
Summary
Do your research – make sure you get the most bang for your buck and make the best decision for your budding musician
Ask questions – it is a company's job to answer questions for you. If they dance around or ignore inquiries, watch out.
Have fun! – Music is fun for the player as well as the parent. Sure, they will be some time when you want to grab ear plugs, but encouragement and a good quality instrument go a long way!